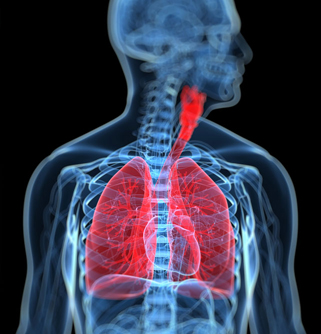 17 OCT 2016: Cleveland, OH – Great Lakes NeuroTechnologies (GLNT) today announced that Boston Children's Hospital has successfully deployed the BioRadio in a series of research studies to monitor the impact of stressors on children. Stress in early life can increase the risk for maladaptive socioemotional, cognitive, and behavioral functioning and mental and physical health problems in childhood and adulthood. This creates a significant public health need for methods to identify children that are most vulnerable to poor outcomes so that effective prevention strategies may be applied.
The initial study was launched in 2010 and continued until 2015. During this phase of the research, specific stressors were evaluated for their impact on both 6-month-old infants and their mothers. The stressors included financial issues, physical trauma, mental trauma, and abuse. Stress exposures were assessed via detailed questionnaires. The BioRadio was used to wirelessly record ECG and respiration from the mother and infant during a standardized laboratory stress protocol to assess stress reactivity and stress regulation. In a follow-up study, similar testing is underway on a subgroup of families when the children are 3 and 5 years of age. In addition to ECG and respiration, the research team at Boston Children's Hospital has added galvanic skin response as a potential biomarker of stress.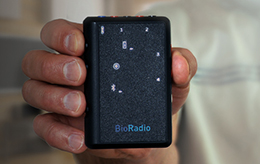 This study is integrating the BioRadio [ https://glneurotech.com/bioradio/ ] to record respiration and ECG to determine how cardio-respiratory patterns may change as a function of different psychological stressors. The BioRadio is a wireless, wearable technology that can capture many types of physiological signals. Some examples include heart activity, brain waves, muscle activity, respiration, and pulse oximetry. Signals are measured by the device and transmitted wirelessly in real-time, or stored in memory and downloaded later. "Great Lakes NeuroTech is excited to be providing the technology for this important study at Boston Childrens' Hospital. We are committed to providing innovative wearable solutions to improve patient monitoring in clinical trials," says Carissa Simmerman, BioRadio Clinical Trials Manager at Great Lakes NeuroTechnologies. "Over the last year, we have seen significant commercial growth of the BioRadio into several clinical trials, with a strong focus on cardio-respiratory monitoring."
About Great Lakes NeuroTechnologies
Great Lakes NeuroTechnologies is committed to pioneering innovative biomedical technologies to serve research, education, and medical communities, improving access to medical technology for diverse populations, and positively impacting quality of life for people around the world.
Media Contact
Maureen Phillips, 216-361-5410 – mphillips@GLNeuroTech.com
###