by Dustin Heldman, PhD, Biomedical Research Manager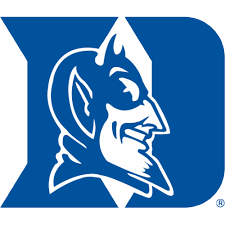 Today is a good day for Duke fans like me, after the men's basketball team won its fifth NCAA title last night. Many people know Duke for its athletics, especially basketball, but most recognize the school for its leading academic programs.
I'm proud to be a Duke alum and a graduate of the Biomedical Engineering program. The school's BME program is one of the best in the country, preparing graduates to create new technologies for improving human health. Duke has a strong research program and students at all levels participate in research. Here are just a few of the ground-breaking technologies that Duke BME researchers have developed:
Pulling the Strings of Our Genomic Puppetmasters
First Contracting Human Muscle Grown in Laboratory
Getting Rid of Eye Drops for Glaucoma
The hands-on education I received at Duke helped to prepare me for my role here at Great Lakes Neurotechnologies as Principal Investigator on NIH-funded research grants totaling almost $5 million. And the technologies we have developed from that research are, in turn, used in research to develop new treatments for Parkinson's disease patients. Every day here at GLNT, I draw on my experience at Duke to solve problems, develop products and drive our research.
If you're a Duke fan, the school's Biomedical Engineering program will give you yet another reason to be proud of this great school. If you aren't a fan, take some time to learn about the BME program and its groundbreaking research. When you see what the school has done and is doing, you just might change your mind about Duke.