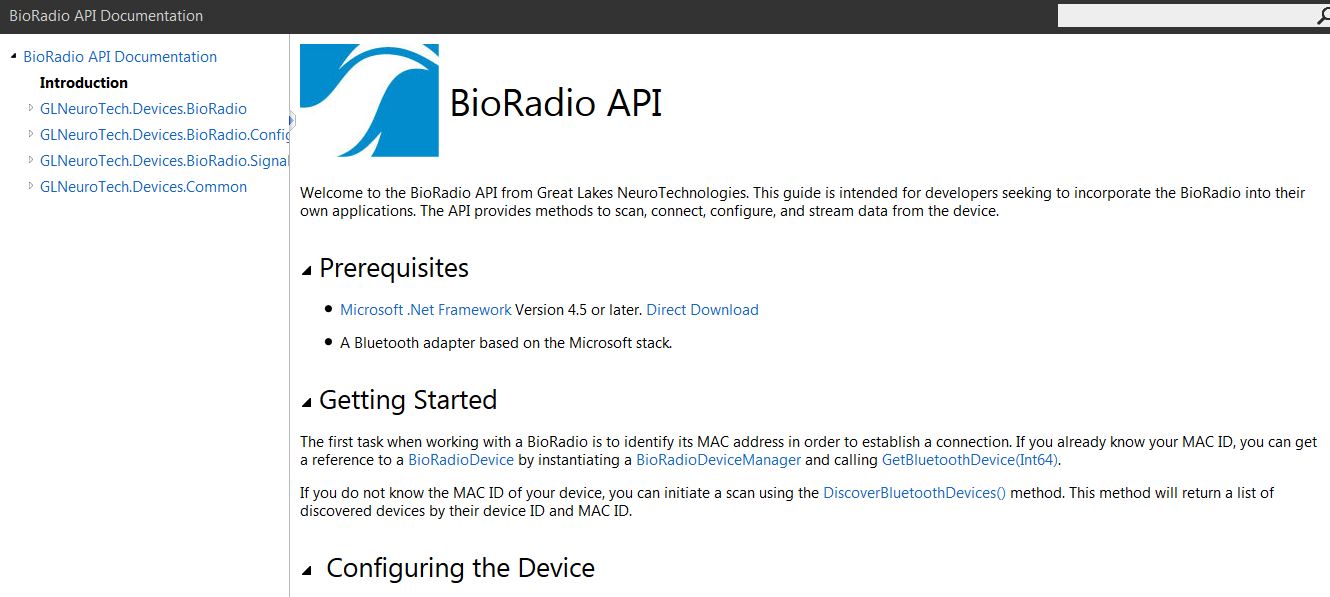 The BioRadio Software Development Kit is included with each BioRadio purchase.  It allows users with moderate software skills the ability to write their own custom software around the BioRadio using API calls to start, read, and stop data collection in real-time.
The kit is downloaded from our website (requires password after purchase) & includes:
BioRadio API
Example code written in LabVIEW
Example code written in MATLAB
Help documentation for other languages such as C#
The SDK is useful for custom research projects when different types of equipment must be integrated, or for senior design projects.