Using BioRadio™ for wireless EMG
The BioRadio physiological monitor provides a standardized method of wireless EMG measurement with a compact amplifier and several options for acquisition and EMG analysis. Whether your area of interest is exercise physiology monitoring, biomechanics, or biomedical engineering, the BioRadio a great solution for wireless EMG measurement, research, or teaching. The compact design and wireless data transmission is ideal for recording subjects during movement, the ultimate idea of EMG monitoring.
Several options are available for your EMG research applications. The differential inputs on the BioRadio allow for EMG measurement of up to 4 channels and data is wirelessly transmitted to a nearby computer.
---
Our data acquisition software applications offer a solution specific to your exact EMG measurement, research, and analysis needs.
Physiology Data Acquisition via Wireless EMG
Using the BioCapture software, you can …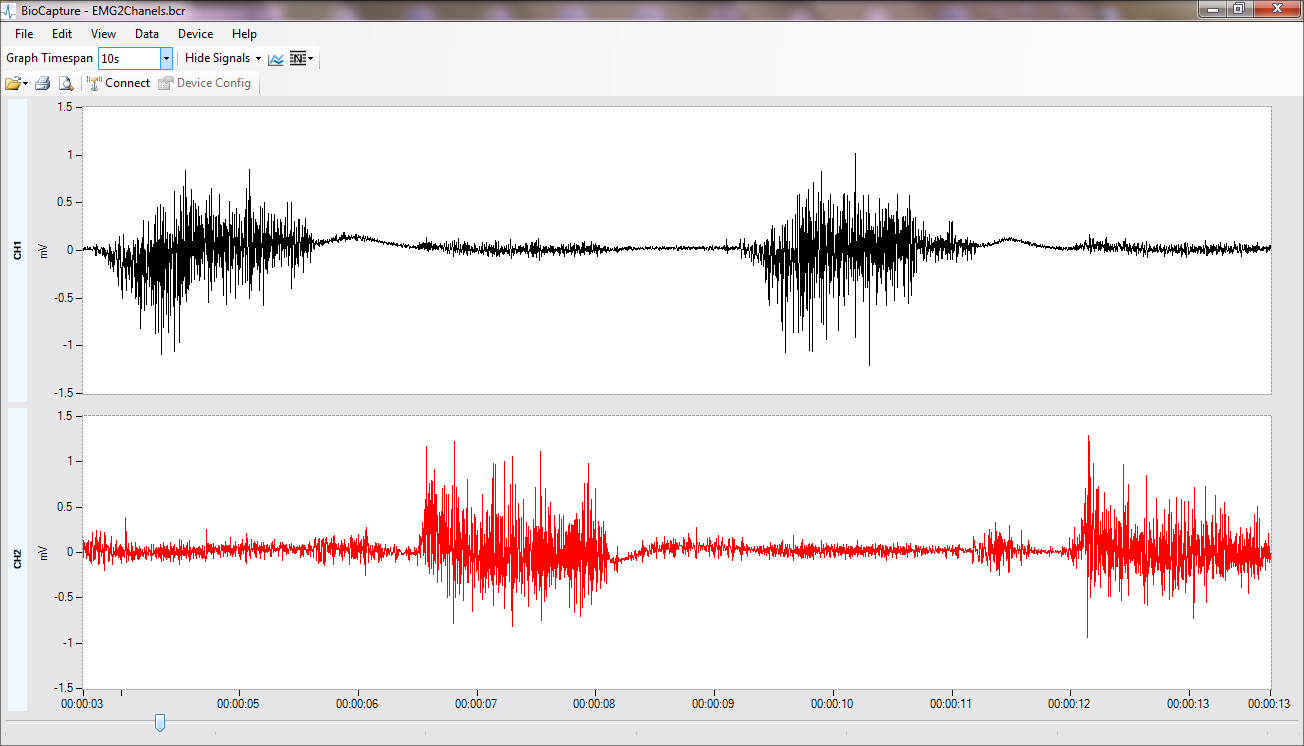 Configure the BioRadio for your specific number of wireless EMG measurement channels
View your EMG data in real-time and perform analysis functions such as FFT or view EMG signal amplitude over different time intervals
Apply custom signal filters and add event markers
Export data to .CSV file format for import into third party applications, such as LabVIEW or MATLAB, for custom analysis
An available Software Development Kit allows for development of real-time EMG measurement and analysis applications
Using BioCapture Pro, you can …
Collect data in real-time from the BioRadio EMG amplifier
Provides both real-time and post acquisition EMG analysis
Simultaneously collect wireless EMG data from multiple subjects
Extract key waveform parameters such as peak, valley, and maximum voluntary contraction (MVC)
Statistical waveform calculations and single value data
Automated EMG Analysis
Using Vivosense software, you can …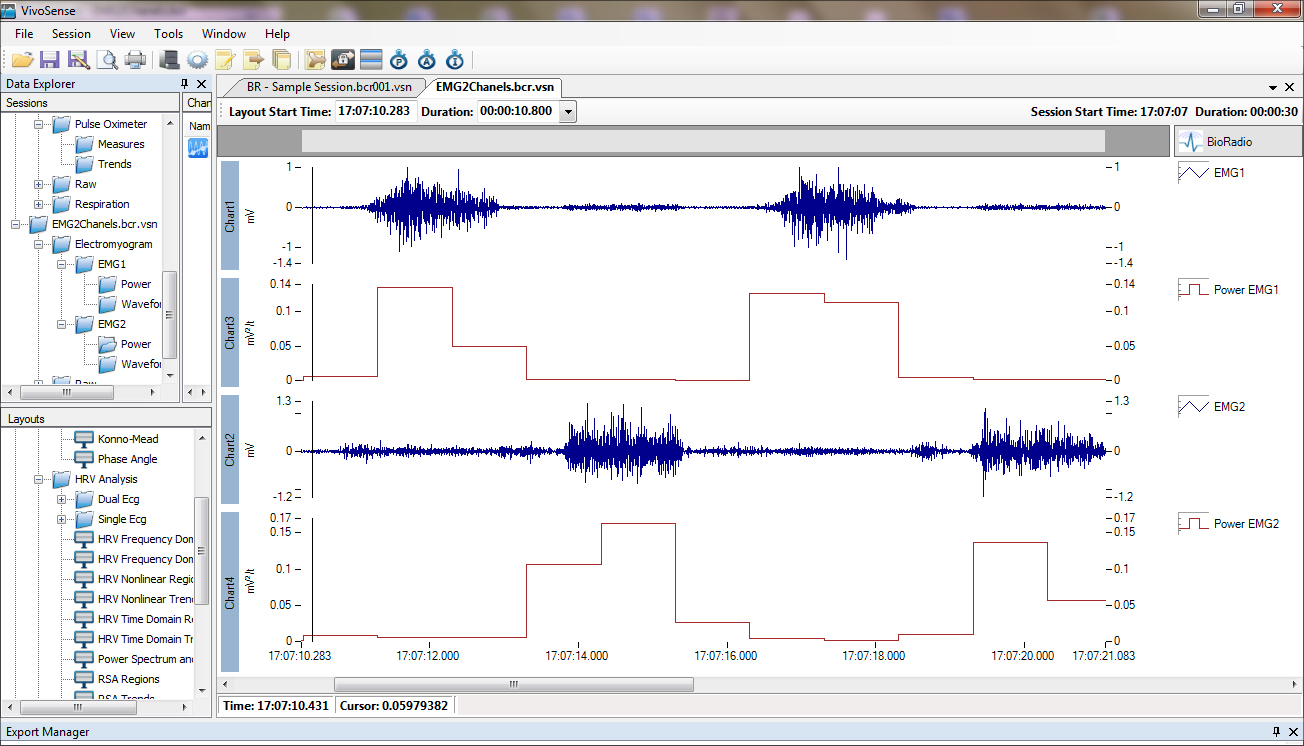 Directly import BioCapture EMG data files
Activation, intensity, recruitment, and firing detection
Automated and manual artifact management
Graphically integrate EMG measurements with other collected metrics such as motion
Signal processing including RMS, mean, median, and standard deviation